CLICK TO CLOSE THIS WINDOW
COMPLETE POOL PACKAGES STARTING AT $1899
CALL 888-277-7665 FOR SPECIAL OFFERS
WE WILL BEAT ALL COMPETITORS PRICING
PHONES OPEN FROM 10AM to 6PM - 7 DAYS A WEEK

Durable, long-lasting Ultra Armor Maxx safety covers are strong enough to support your entire family, yet light enough to put on or remove from your pool in five minutes or less.

Ultra Armor Maxx covers are made of super-strong two-ply mesh with a break strength of over 4,000 lbs. During use, the cover is held in place with brass anchors. These anchors recess flush with the deck when the cover is not in use. Rest assured that your children and pets are protected from accidental drowning.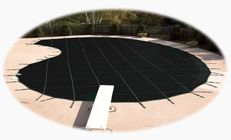 Please click the link below to download either our liner measurement forms or measuring instructions. Once you have filled out your meaurement for email the form to sales@ipoolgroup.com or fax it to 863.467.5750. Please remember sales representative can not take measurements over the phone. Be sure to send over your pool measurements.


More Safety Cover Information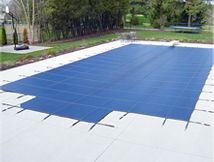 Network Error!
There does not appear to be an Internet connection.

Please ensure you are connected to the Internet and try processing your request again.
Loading Error!
There appears to have been a problem trying to process your request. Please try again.
Liner Purchase Issue!
This liner size is only allowed to be purchased at the present time with a swimming pool due to lack of inventory available nationally.

Once more product arrives in August, we may be able to sell them as stand-alone liners again.

In order to sell a pool, it needs a liner, so we must retain a certain number of liners to sell with the pools we have in our warehouse.

We price match our competition!


SPRING SAVINGS!

Code: SPRING-1 Save $3 off an order of $75 or more
Code: SPRING-2 Save $5 off an order of $150 or more
Code: SPRING-3 Save $10 off an order of $300 or more
Code: SPRING-4 Save $20 off an order of $600 or more
Code: SPRING-5 Save $40 off an order of $1200 or more
Code: SPRING-6 Save $80 off an order of $2400 or more
Code: SPRING-7 Save $200 off an order of $4000 or more
Use coupon code at checkout!