CLICK TO CLOSE THIS WINDOW
COMPLETE POOL PACKAGES STARTING AT $1899
CALL 888-277-7665 FOR SPECIAL OFFERS
WE WILL BEAT ALL COMPETITORS PRICING
PHONES OPEN FROM 10AM to 6PM - 7 DAYS A WEEK
Shop Pools >>
<< Back
Polymer Inground Pool Kits
Caravelle Pools—you dream it, we make it! A Caravelle pool is a perfected engineering concept that centers on the unique strength and stability of the parabolic arch construction from polymer materials. From the design concept and tooling construction to the molding process of precision parts, the Caravelle line is a natural extension of Cardinal Systems' industry leading family of inground pool products

A polymer pool is an easy way to make a shaped pool because of it's light weight and flexibility.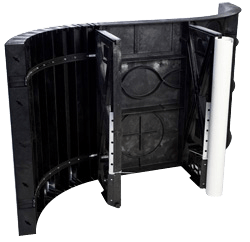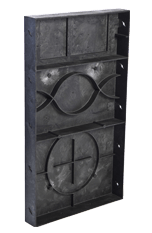 If you need any information about our polymer inground pools please call 888-277-7665 to speak to an inground pool specialist.

Polymer Installation
Polymer Straight and Flex Panels